GeoExpro Magazine | Mar 1, 2020
At this turning point for the oil and gas industry, with escalating competitiveness and a need to optimise productivity, petroleum companies must pick their new exploration projects carefully, making sure the returns have the potential to be as high as possible, while keeping the costs and risks low. Numerical methods such as petroleum system modelling (PSM) or forward stratigraphic modelling have proved that they can play a key role in the assessment and mitigation of exploration risks in both mature and frontier areas.
However, in order to keep up with the evolution of geological knowledge through a prospect's life cycle, these powerful simulation methods can be very labour-intensive, which hampers the regular updating of the models with the most recent data and information. 
Taking these issues into consideration, a new solution that takes advantage of the investments made in numerical modeling has been developed by Kognitus, a technology company that specializes in the use of analytics and AI to help O&G companies gain insights from subsurface data.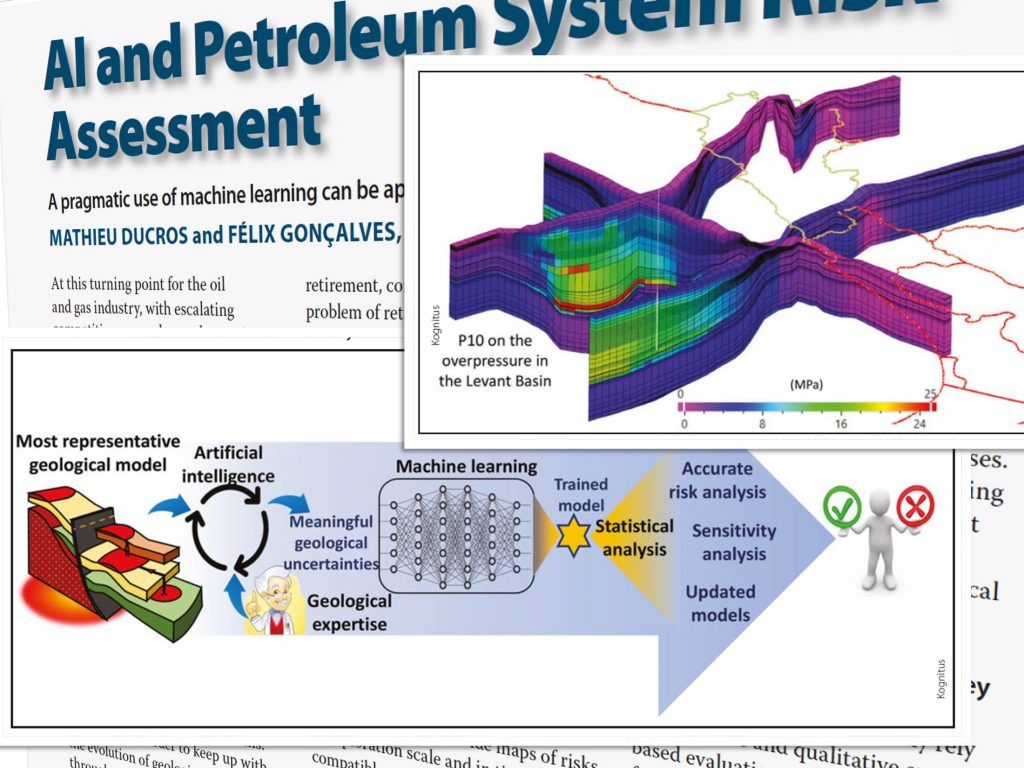 The system is based both on knowledge gleaned from experts, which enhances and guides the determination of the uncertainties, and on machine learning (ML) techniques, which provide maps of risks at exploration scale and in timeframes compatible with operational studies. Essentially, the solution takes the explorationist's petroleum systems model as an input from which to infer geologically meaningful uncertainties. This solution is a first step in making basin modeling useful throughout the full life cycle of E&P assets by continuously updating the geological model as new data is acquired.